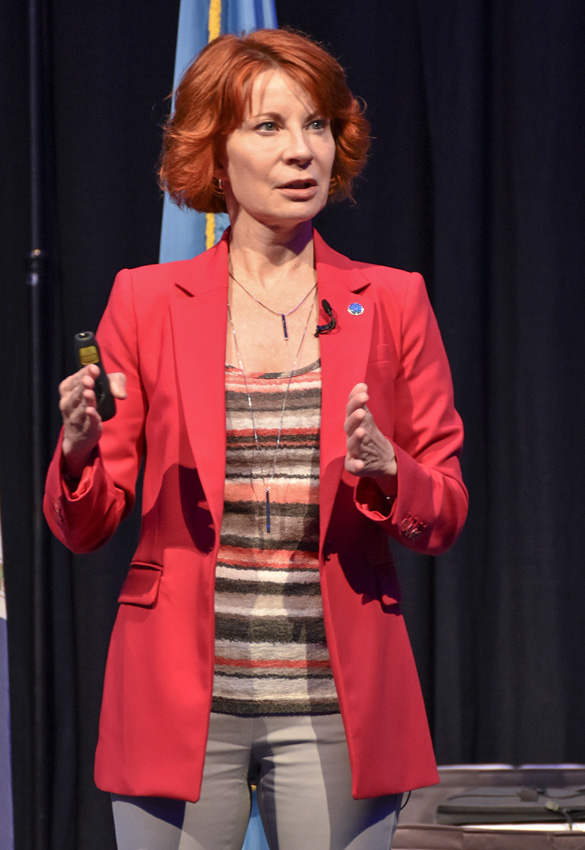 Services
10-8 is different than other emergency services communications consultants in two important ways.
First, we have relevant hands-on experience as not only consultants, but as members of the media and employees of police agencies.
Second, we come to you. We use your policies and procedures so your officers and staff learn under your organization's guidelines. We'll work in your environment and develop internal and external communications training and/or policies that are specific and tailored to your needs, not cookie-cutter solutions.
Consulting on an hourly, project, or retainer basis is available.
Workshops start at $3000 plus expenses and applicable taxes.
---
The Executive PIO
Communication is at the heart of building relationships, thus at the heart of good policing. While Public Information Officers, Communications Directors, and such are often pigeon-holed to media relations and social media functions, the insights and skill true strategic communicators bring to the executive are unique and valuable.
One of the biggest obstacles of the strategic communicator is developing the expertise and confidence necessary to work closely with chief executives. This course will define the challenges facing police executives and how communication can support management in reaching their goals for a safe and secure community.
This course delves into the role of the strategic communicator, what they can bring to the table, and why they are a key part of the command staff. It explores the academia behind communications and crisis planning, as well as thinking more purposefully about the overall brand and image of an agency.
Each day, students will take part in deep-dive discussions about the value of communications, how to garner support for the position, and how to better convey communication theory to executives to earn buy-in for communication programs and enhance the overall communications efforts of their agencies.
Meta Communication for Law Enforcement Leaders
Developing and delivering communication in various forms that build trust and legitimacy with diverse audiences is an important part of a leader's skillset. This course explores the process of communicating effectively from a management perspective and finishes with strategies for communicating effectively with one's community using both traditional and emerging tools.
The goal of this course is to help further develop leaders' skills in situational analysis and develop effective methods of advanced professional, strategic, and purposeful communication.
The course covers internal communication and personal analysis of one's communication style and studies the components and challenges of the unique internal culture of police agencies and the processes and efficiency of both internal and external communication.
Bespoke Leadership
This course intends to expose law enforcement leaders and future leaders to a new critical thinking method and strategic approaches to mission-oriented policing. Centered around group discussions, a collaborative engagement approach, and moderated point-counterpoint conversations, this course seeks to understand the underlying causes of the current perception of law enforcement, how the culture of law enforcement evolved to where it is, and how to recruit, retain, and prepare the next generation of law enforcement leaders.
Participants may not agree with everything expressed; however, the facilitator will challenge participants to answer the Why of what they do while exposing them to new ideas.
Internal Culture Workshop Facilitation
Before an agency can serve it's community well, leadership must be able to serve it's employees well. This one or two day workshop focuses on internal culture, the value of communication, and leading employees to be their best. This highly interactive workshop results in a group of strategies leadership teams can implement to raise the morale of employees and better prepare an agency to best serve their communities.
Media Relations
Whether you want to be the headline or not, how your agency works with the media can make or break your reputation in the community. When working with traditional media or using technology, the key is building the trust of your community.
Learn More
Crisis Communications
The first 24 hours of a crisis are crucial—what you say and how you communicate during that time could be the deciding factor as to whether your department survives with its community's trust intact.
Learn More
Image Development & Public Perception
People form opinions of organizations and people in an in- stant—whether it be from direct contact or an indirect source. Oftentimes, that source is the media. Learn steps you can take now to ensure your image correctly represents your agency before, during and after crisis.
Learn More
Internal Communications
Public safety agency's reputation is only as good as its weakest link. Internal strife can cause severe morale issues, which inevitably lead to a decline in public satisfaction and community trust. Discover the keys to creating organizational health through comprehensive information flow and proactive communication.
Learn More
Change Communications
When an organization gets a new top executive or is affected by significant change or scrutiny, a paradigm shift may be necessary. How, what, when, and to whom you communicate change can significantly affect the future of your department and your personal success.
Learn More
Executive Public Speaking
The ability to communicate effectively to myriad audiences is key for executives and up-and-coming leaders in law enforcement and public safety. Gaining comfort in making presentations before elected officials, your community and advocate group is necessary in being able to communicate effectively. While some people are natural public speakers, there are tips that can help make you a better presenter. One-on-one coaching is available for leaders wanting to hone their public speaking skill.