Publications
Strategic Communications for Law Enforcement Executives
by Judy Pal, Khadijah Carter, Eric Kowalczyk, and Christine Townsend
The purpose of this guide, Strategic Communications for Law Enforcement Executives, is to help law enforcement agency leaders and strategic communications advisors develop the necessary knowledge and skill to create strategic communications plans to help build and maintain community trust.
This guide is a revision and expansion of the Strategic Communications Practices Toolkit published by the Office of Community Oriented Policing Services and the Major Cities Chiefs Association in 2012.
It expands upon the tenets of best practice communications planning to provide law enforcement executives guidance and assistance in the creation of four distinct communication planning tools: the strategic communications plan, the tactical communications plan, the crisis communications plan, and the interview plan.
Templates and samples are included at the end of the toolkit to help with implementation.
PDF Download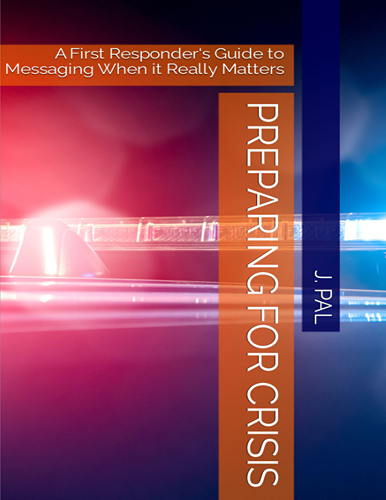 Preparing for Crisis: A First-Responder's Guide to Preparing a Crisis Communications Manual
by Judy Pal (author)
This simple guide will help you prepare a crisis communications manual for your agency. It includes numerous tips and strategies for public safety and templates for crisis identification and prioritization along with foundational messaging templates to help you get started.
Ships from and sold by Amazon.com
The Politics of Crisis: An Insider's Prescription to Prevent Public Policy Disasters
by Eric Kowalczyk (author)
Across the country, minority communities feel under attack by police officers. The Politics of Crisis explores how to change public policy decisions to reform the role of law enforcement and is a powerful examination of how everything can go wrong when police no longer serve their communities.
Ships from and sold by Amazon.com
---