Online On-Demand Communication Training

---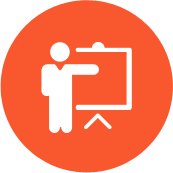 Upcoming Events
Judy and Eric are available individually or as a team for multiple-day training. We speak at events and conferences; as well as conducting classes for Public Information Officers, public safety leaders, and those wanting to improve their communications skills.
October 10, 2022: Bespoke Leadership, AZ POST, Phoenix

October 17, 2022: FBI-LEEDA, Master PIO Course, Isle of Palms, SC

October 26, 2022: FBINAA California State Conference, Resort at Squaw Creek

November 1, 2022: Culture, Comms & Crisis (ELP), AZ POST

January 9, 2023: Tactical PIO, AZ POST, Phoenix

January 24, 2023: Wisconsin LEEDS, Wisconsin Dells, WI

February 6, 2023: Bespoke Leadership, AZ POST, Phoenix

March 27, 2023: ILEA - School of Executive Leadership, Plano, TX

March 28, 2023: ILEA - The Strategic PIO, Plano, TX

April 10, 2023: Mission Critical Communications, AZ POST, Phoenix


---
Conference Speaking
Judy and Eric have taught nationally and internationally at conferences ranging from the FBI-NAA, FBI-LEEDA, NIOA, NAWLEE and many state and regional police and fire chiefs' association events.
Sessions can range from 90 minutes to half-day sessions focusing on media relations, managing one's message, crisis communications, social media, and internal/change communication.
---
Training Opportunities
Police and Public Safety PIO Training
We offer 90-minute familiarization sessions to five-day intense courses that include on-camera interviews and desktop simulations. In addition, we offer workshops focused on key messaging and interview techniques.
Communicating in Crisis
Half-day sessions focus on communicating during a multi- jurisdictional event, and building trust before, during and after a crisis. Two-day sessions include desk-top crisis simulations.
Crisis Communications Planning Session
Two day session focusing on building a crisis communication manual for your agency. This includes creating a messaging strategy and outlining resources. These classes are limited to those who have taken the full PIO training course taught by Judy or Eric through FBI-LEEDA or ILEA.
Communication Psychology for Command Staff
Day-long workshop that gives command staff and leaders an understanding of the importance of the public perception of police, and provides strategies to improve an agency's image. Media relations, internal communications and strategies to improve both are discussed.
Communicating Change
Day-long workshop that teaches participants more about target audiences and how to communicate a new vision, strategies of an organization, and how to obtain employee buy-in to either maintain or improve morale.
Public Perception & Police
Half-day workshop on the importance of a community's perception of police and the importance of maintaining a positive public image and building trust in your agency.
Social Media
One-day workshop outlining how social media can work for your agency. We cover the importance of policy and tips to help get your message directly to your target audiences, and hold media accountable. This is a strategic session, not a class to learn how to create a social media page or presence.
Stop the Leak!
How to stop information leaks to the media and the public is an age-old question for police executives. They can adversely affect a department's reputation, or worse, put people's lives at risk. Today, social media has magnified the risks involved exponentially. This half-day seminar will provide an understanding the anatomy of the person who leaks information and why they do it. Then, learn the steps you can take to turn that leak off for good.